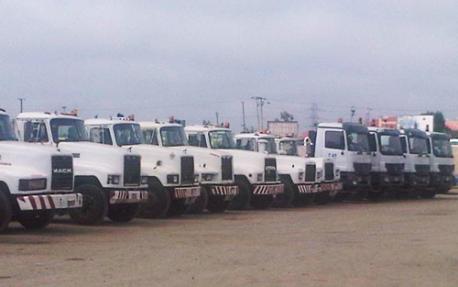 About us
Buildwell Plants & Equipment Industries Limited was incorporated in Nigeria in 1977. The company which started with three trucks has experienced phenomenal growth over the years, having in its fleet about sixty trucks, cranes of various sizes, excavators and tractors. Buildwell is into hiring and leasing of heavy equipment. We are tested. We are trusted. We are rugged.
The company is very proficient in both inter and intra-city transportation of goods, materials and machines over the past forty plus years. Buildwell is particularly specialized in the haulage of over-sized loads due to the availability of various types of plants and equipment. Whether the cargo is bulk or containerized, Buildwell has the requisite technical and skilled professionals to manage these consignments from the ports or any other site to any destination in Nigeria.
On a special arrangement, Buildwell is able to organize efficiently the re-arrangement of factories through the installation of new machines and re-positioning existing ones. Prospective clients are assured of Buildwell's willingness and ability to deploy their professionalism in handling all consignments in all terrains, no matter how rough or tough. At all times, we are able to provide creative solutions to transport and haulage challenges as they occur.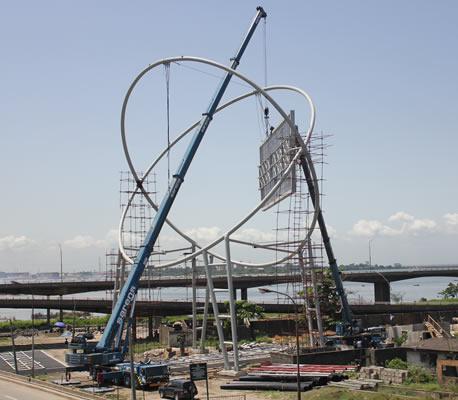 What we do
Buildwell's strength lies in its very dynamic, committed and experienced human resources made up of Nigerians and expatriates. The workforce is a combination of tested and proven drivers, crane operators, mechanical and automobile electrical engineers and other technical personnel. Our engineers are highly trained with expertise in the over-hauling of hydraulics and heavy-duty equipment. The technical crew members are up-to-date as they adopt modern techniques in the repair, service and management of the plants and equipment.
Our specific areas of specialization and services are:
Transport and haulage– hire and lease of heavy equipment
Turnkey projects
Manual Operation– skidding, loading, offloading, rolling and positioning.
Vehicle maintenance.
Shipping, Customs Licensed Agent, Warehousing, Door-to-Door Logistics
Construction - Buildwell has a thriving construction unit manned by professional civil and building engineers. Leaning on the strength of the company as a provider of heavy equipment, the construction unit has in its fleet, bulldozers, excavators, compactors, payloaders, concrete mixers, graders and others to execute the jobs which have come mainly in roads and building projects of various sizes.
The company boasts of two marshalling yards in Ibafo, Ogun State (40,000 square meters); and Port-Harcourt base (12,000 square meters) where ample space for logistics planning, storage and warehousing facilities is available.